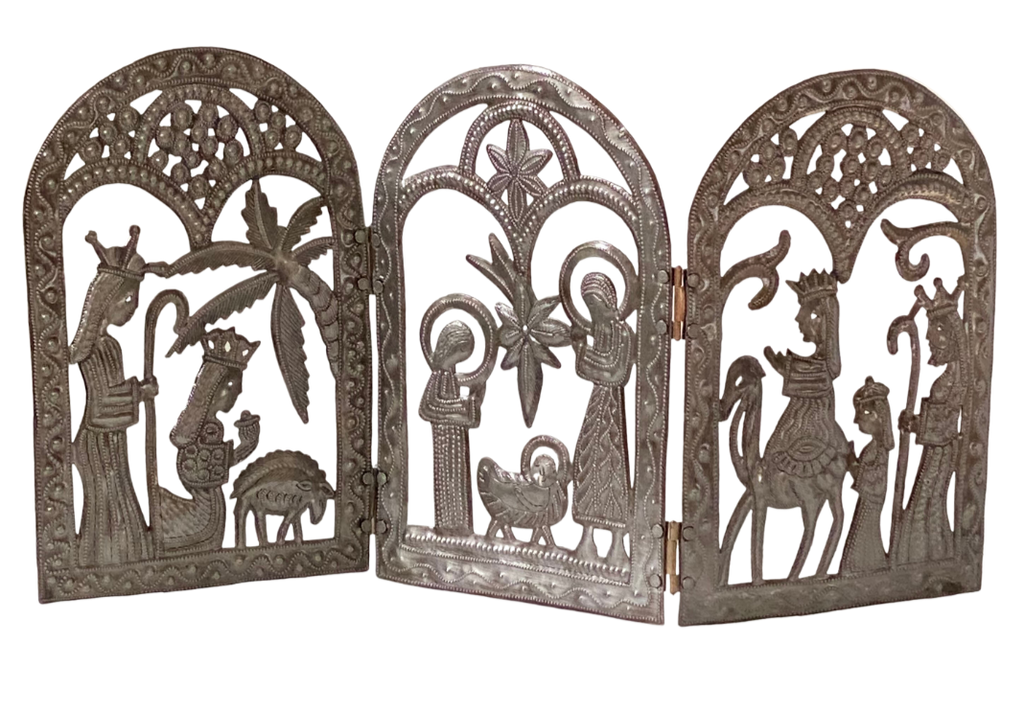 Market Haiti
Nativity - Metal - Tri-Fold Remilus Large - Adjustable
Beautiful handcrafted metal wall art made in Haiti by local artisans. Because they are hand made, each piece is unique and might not be exactly like the one in the photo. In the creation of these Haitian metal art pieces, recycled 55-gallon metal oil drums are cleaned, split open and flattened. With a common hammer, chisel and nail, these amazing art pieces are created. 

Each Panel is Approximately 7 1/2" wide & about 11" tall. Total width is 23"
Trifold can be displayed 3 different ways. Limited quantity.
Your purchase helps support Apparent Project schools & childcare.
"Building Future Leaders in Haiti."

---
More from this collection